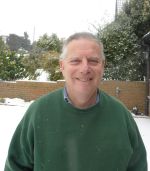 Robert Levene, Director
I first became aware of leasehold issues when I moved to a leasehold flat some years ago. The estate was 57 flats in 5 blocks and 25 garages, gardens etc. The estate had a number of problems mainly to do with the lack of maintenance because the managing agent of the day, who was a really nice man didn't want to cause some of the retire people on the estate on limited incomes to have high services charges or repair bills. A nice sentiment which unfortunately added massively to the eventual cost when repairs became essential a much more expensive. I was the founding chairman of the Residents' Association which was started because of a planning application across the road from us for a new estate, not started because of our own estate. As it happened the developer opposite was very willing and pleased to have a coordinated Residents' Association to deal with and agreed to most of our suggestions for their development including moving a road, changing the design etc. Indeed, we even got to name the new road (this of course meant the developer got planning permission easier).
Having formed the Residents' Association and got everyone together we also realised how working together we could achieve a great deal more. We approached our freeholder, who subject to some sensible conditions, agreed to the appointment of a new managing agent of our choice and to a whole programme to bring the estate back to its original 1930's glory. A very expensive and long winded process but by fostering cooperation and communication with everyone this was successfully achieved over a several year period.
Following our success in getting the estate well maintained we thought it would be a good idea to see if we could buy the freehold. This was going to be a really complicated matter and in all my subsequent years of being involved with the Federation I have still yet to hear of similar problems and complexities. We had 57 flats with approximately with approximately 14 different lengths, at least 6 different lease wordings, the apportionment of service charges did not add up to 100%, some flats did not contribute to service charges at all, some only to block charges, some only to estate charges. We had unregistered properties and of course, dozens of different mortgage companies sitting behind the lessees. In addition, we had a Porter's room, store room, out buildings but the Porter's flat itself had been sold off.
Coordinating all of this to agree what each flat would pay and to get everything agreed took a massive amount of effort. As we were doing this major subsidence was discovered in the block and most of the 1930's drains for the whole estate had to be replaced. Another massive expenditure.
We were extremely fortunate that our freeholder was supportive throughout and indeed because of the subsidence verbally agreed to put the freehold purchase on hold for 2 years to allow the other works to be done and were as good as their word. When we were ready they negotiated a fair price with us and agreed to sell us the freehold, as a result of which the estate is now owned by the residents. 47 out of 57 participated at the start and we sold some of the garages on long leases to provide a fund to run the Limited Company and rent the rest of the garages to cover the costs of maintaining the garages and again to help with any costs not recoverable under the service charges. We kept the option open for over 3 years for non participants to take part at the same cost and during that period 9 more subscribed leaving only one flat now as a non shareholder and with their original lease and ever shortening length. Every few years we offer them the opportunity to participate at the current lease extension cost but for personal reasons they always decline.
The estate has a very active committee and when after approximately 20 years as chairman I stepped down there were many available to take my place and now 10 years later there is still a committee of over 15 with well attended meetings and good communication and processes. The normal challenges continue of decoration, maintenance, neighbour disputes and most recently a change of managing agents. When I first moved to the estate only about 10 flats were rented out now it is over 30.
At the end of all this I thought I knew rather a lot about leasehold, and having throughout the process and from its first formation been members of FPRA and having attended AGM's for a few years I was persuaded to come on the committee (I said the wrong thing at the wrong time and got volunteered).
I have been on the FPRA committee for about 20 years now and was able to bring my business experience (as a Director of an Insurance Brokers, where, I also and separately, to deal with some of the insurance abuses of blocks of flats, I set up our own scheme with over 1000 blocks insured) to FPRA's benefit and at one time was able to arrange for them to have free office accommodation just north of the City of London. Over the years I have held various roles and when I retired from insurance in 2000 the FPRA's administration was outsourced and I helped with this.
When that arrangement ended about 10 years ago the then Chairman and Deputy Chairman approached me to ask if I could help with the administration which I agreed to do as part of the management consultancy I was then running.
I have also represented leaseholders as a non-executive director of the Governments Leasehold Advisory Service (LEASE) as well as representing Leaseholders/FPRA on various government committees as well as helping draft some of FPRA's consultation responses.
That administration role is still under my supervision as Theydon Admin Services but is run on a daily basis by Diane, Debbie and Jacqui with IT support, database support etc from various people.