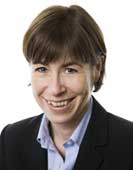 Amanda Gourlay is a barrister called to the Bar of England and Wales in 2004, and a member of Tanfield Chambers, a set of barristers' chambers located in central London. Chambers authors Service Charges and Management: Law and Practice, published by Sweet & Maxwell, now in its second edition.
Amanda's service charge practice began in 2008 when she represented the respondent landlord in an application to the Leasehold Valuation Tribunal by a tenant who took issue with 14 years of service charges. The technical meaning of service charge, limitation, the quality of services provided and management fees were among the disputed issues.
Amanda's practice has expanded since then to include:
· The distinction between a service charge and an administration charge;
· The place of improvements where a lease appears to provide only for repairs and maintenance;
· Historic neglect;
· Advising and acting for public and private landlords in relation to dispensation from the requirement to consult for major works, and
· Considering the relevance of the Decent Homes Programme in the context of decisions to carry out major works.
In July 2012, Amanda founded her blog, Law and Lease, because she found that the search facility on the Upper Tribunal (Lands Chamber) website did not cater for the searches she needed. Whilst the major legal databases provide comprehensive search facilities, it seemed to Amanda that it would be a good and useful thing to write a blog recording decisions given by the Lands Chamber and courts of record because by reporting those decisions, she would be furthering her own knowledge and producing a database which would be practical and useful to landlords, tenants and their representatives.
Amanda is a regular speaker on service charge issues, most recently giving a seminar on the procedure rules which came into force with the new First-tier Tribunal (Property Chamber) on 01 July 2013.
***************** Include link to blog****************************