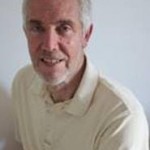 Ken worked for 30 years as  quantity surveyor, contract manager and director in building contract work. Then he took  a BPhil in education and became a community mediator.  He has worked to support the Youth Justice system. He formed a charity, South Worcestershire Mediation Service and acted as coordinator and principle mediator for five years. Ken has also served as a volunteer  and trustee on numerous local charitable organisations for over 40 years, primarily with The Malverns Scout District as District Secretary and adult trainer & supporter.
Ken moved into a mixed tenancy 'extra-care retirement village' in 2014,  helped to set up a residents' association in 2015 and was elected  Secretary.
Ken will assist the FPRA with campaigning in relation to retirement blocks and will be the lead volunteer responsible for liaising with the Association of Retirement Community Operators (ACRO).