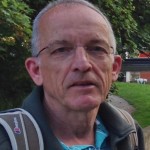 Shaun lives in a self-managed block of 24 flats in Sutton, Surrey, and has been a director of the Residents' Management Company for almost 30 years and during that time has encountered many of the day to day problems of block management.
Inspired by the 1993 Housing and Urban Development Act, he became the driver behind extending leases for a number of lessees and subsequently (in 2007) masterminded the acquisition of the Freehold Interest (Collective Enfranchisement). Shaun also owns another flat which he lets on an estate comprising 130 flats in two tower blocks with lifts. This estate is managed by a managing agent and has an active Residents' Association. Based on this experience Shaun helps to respond to members' questions.
Shaun is a retired Civil Servant and spent 40 years in Ministry of Defence before retiring in 2003. He was involved in a variety of specialisations during his career including logistics, defence exports, finance and management of change and defence diplomacy.