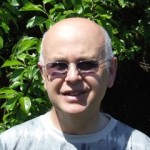 Originally from the North-East and a long line of coal miners, Bob Slee spent a diverse career of over 30 years in Whitehall, which included the establishment of a tri-service government agency responsible for the UK military housing estate, followed by two years as a member of the Agency's management board.
In 2005, following early retirement, Bob became a volunteer director and chairman of a freehold and management company in a 24-apartment block.
He is a keen organic gardener with a very large allotment and Treasurer of local allotment association.