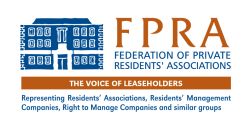 7 October 2021
Dear Members
Please find below details of a Leaseholder Advice Lab hosted by Save My Service Charge and News on the Block which you may find of interest.
________________________________________
We are happy to announce a new annual event aimed at leaseholders which will be hosted by Save My Service Charge on 4th November 2021.
Leaseholder Advice Lab
Date: 4th November 2021
Time: 4:00pm-7:30pm
Location: 4th Floor Studios, 255-259 Commercial Rd, London E1 2BT
The Annual Leaseholder Advice Lab will provide free advice and guidance from experts across the industry on some of these topics and more.
• Block Management
• Forming an RTM or RTM
• Extending your lease
• Buildings Insurance
• and more
If you are interested in finding out more or registering your place to join us then please click here.
If you are interested in getting involved as a presenter at this event then please get in touch with Nik Trevillion – E: nikt@newsontheblock.com