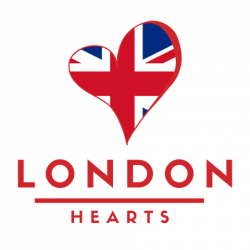 DEFIBRILLATOR GRANT AVAILABLE FOR RESIDENT ASSOCIATIONS!
31 January 2022
Dear Sir/Madam,
My name is Amy and I am the Development Officer here at London Hearts.
The need for a Defibrillator has never been greater. The Coronavirus pandemic has caused a drastic rise in the number of out of hospital Cardiac arrests.
In addition recent tragic Cardiac Arrest events involving persons at the peak of their fitness shows that Cardiac Arrest can happen to ANYONE, ANYTIME, ANYWHERE!
If you go into cardiac arrest without a defibrillator, you have a 7% chance of survival. If a defibrillator is on the patient within the first 3-5 minutes, the chances of survival is over 70%.
At present we have funding available to assist Resident Associations in obtaining this life-saving equipment. We are currently able to offer an increased grant of £300 towards the cost of every Defibrillator we supply to Resident Associations across England. With every Defibrillator we supply we provide free online training.
Equipment is available now and can be with you in a matter of days.
Please find attached our Charity Profile for completeness.
In order to proceed in obtaining a Defibrillator/-s simply complete our short online application to receive a quote via the following link: https://londonhearts.org/apply-for-a-defib
If you have any queries or wish to discuss obtaining a Defibrillator please contact myself or my colleague Jo by telephone on 020 7043 2493 or by email reply to: amy@londonhearts.org
Further information
W: www.londonhearts.org/apply-for-a-defib
E:  amy@londonhearts.org.
T:  020-7043 2493
Apply for a Defib grant >>