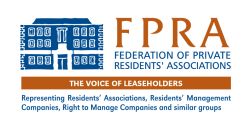 Membership Fees VAT Registration
25th August 2021
Dear Members
Thanks to your support and loyalty, an evolving online presence and our advertisers, the FPRA have had an excellent 2020/2021 financial year (the accounts will be shared with you all via email link shortly). However, this does now mean we have to register for VAT. Once registered (the registration date is 1st September 2021), we will have to add 20% VAT to your renewals, therefore increasing what you need to pay for your membership fees.
We would like to help our members with this increase and following our Directors meeting in September, we hope to announce the fee structure for 2021/2022. The introduction of VAT will not have any financial impact on VAT registered businesses because the VAT is paid and then reclaimed. The VAT implementation will mainly affect anyone who is not VAT registered.
We look forward to your ongoing support and our continued growth, and to working with you now and in the future.
If you have any queries, please do not hesitate to contact the Admin office at info@fpra.org.uk
For the FPRA Admin Office
(The Admin Office is open most Monday – Friday mornings and is run as a job share between Diane Caira, Debbie Nichols & Jacqui Abbott, so any correspondence may be dealt with by any one of us.)