FPRA News Page
A summary of news announcements first shown on the home page.  An archive of news and consultations is also available.
News/Consultations archive 2016 -2021 >>
  Last update:  6th April 2021
2021
Quarterly Compliance Update for Block Managers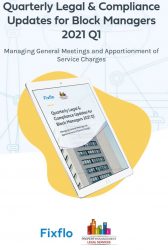 On 2 March 2021, Property Management Legal Services Limited and Fixflo launched a quarterly webinar series to help block managers keep abreast with legal updates in the UK. This first session looked into changes to the law in two areas: managing general meetings and apportionment of service charges.
Download this summary to read up on key points discussed during the webinar. You can also watch the webinar recording anytime, anywhere.
HCLG Committee questions Building Safety Minister on cladding removal fund
Evidence session: Monday 8 March, 4.00pm
Further information >>
[/ms-protect-content]
Government reforms make it easier and cheaper for leaseholders to buy their homes
7th January 2021
Millions of leaseholders will be given a new right to extend their lease by 990 years.
Read more >>
2020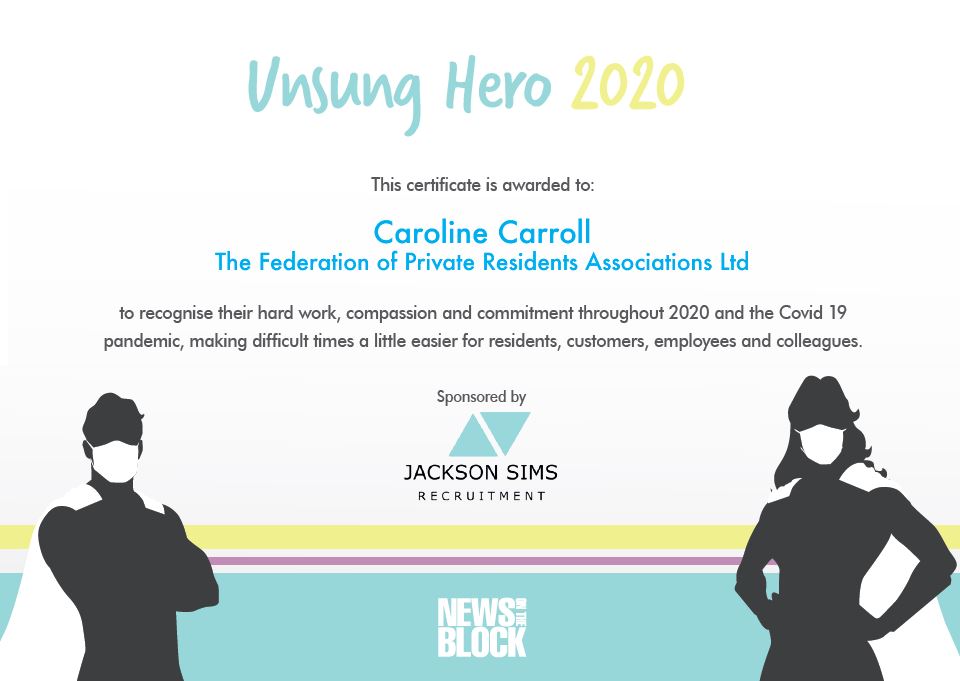 New £30 million Waking Watch Relief Fund announced
17 December 2020
Fund announced to help end the scandal of excessive waking watch costs, as part of a further move to support thousands of residents in high-rise buildings.
Further details >>

Companies House launches awareness campaign aimed at flat management company directors
New tool will help directors understand their responsibilities better
A campaign aimed at building a better understanding of the responsibilities that come with being the director of a flat management company is being launched by Companies House.
Further details >>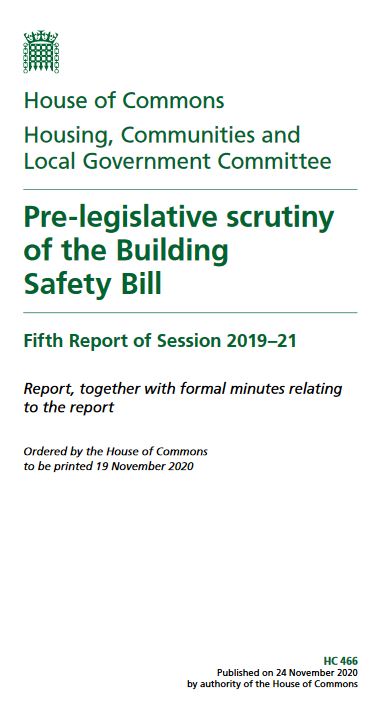 FPRA welcomes the superb news in the latest report from the pre-legislative scrutiny committee on the Fire Safety Bill
25th November 2020
FPRA asks Government to listen to the conclusion of the All Party Committee
Further details >>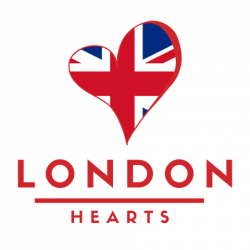 London Hearts are a charity specialising in the procurement and roll out of life saving heart defibrillators and CPR training throughout England. They have made available a flyer (PDF download) for a £200 grant to members considering a heart defibrillator for their premises.
Further details >>
12th June – News
Housing, Communities and Local Government Committee Report 'Cladding: progress of remediation'.
Read more >>
24th February – News
Half a million people in danger from unsafe buildings as resident groups and industry call for Government action on cladding.
Read press release >>

Letter from the Mayor of London – recommendations to improve building safety
5th March 2020
A copy of the open letter from the Mayor of London to London building owners/managers of residential blocks.
The letter contains important recommendations to improve building safety.
Read more >>

11th February – News
FPRA Honorary Consultant Mark Chick takes over as Senior Partner at Bishop and Sewell LLP.
Read more >>
<