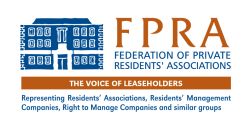 FEEDBACK FORM
FPRA AGM
Wednesday 13th November 2019
At the end of last year, the FPRA held our successful AGM in Central London. We had two excellent speakers, many of our members attended and we thank those for supporting us and for providing us with positive feedback and suggestions for improvement. Our committee of volunteers were also on hand to answer any questions on a variety of subjects. Overall it is a really worthwhile event and we are looking forward to this year and making it even more successful.
The AGM is open to all our members and provides an excellent opportunity to come along, get some expert advice and hear from some industry experts. It would really help us to plan for this year if you were able to answer the questions below:-
Thank you for your time and we look forward to assisting you in 2020!